Remember when I posted about
these
?
I had some great suggestions and ideas on what to do with these four trays.
Here is one idea I have used so far from
JESSICA
. She had some great ideas that I pulled from to create this grandchildren photo holder.
I will be putting this with a framed photo collage.
Jessica, email me and we can come up with something in vinyl for you.
STAY TUNED...MORE TRAYS TO COME USING EVEN MORE SUGGESTIONS.
Linky party fun: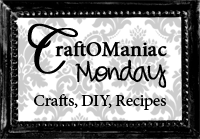 This little guy is the reason I am two days late announcing a winner for the vinyl. He was visiting at Grandma and Grandpa's house for a week and Grandma didn't get 'diddly squat' done. But that is ok 'cause he was so much fun!